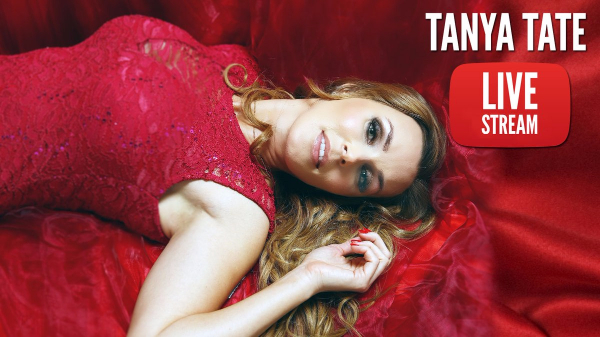 Want to spend time with me on Valentines Day? You can join me on Vivid Radio then move on to LIVE AMA vid cast.
Valentine's Day starts with my weekly one hour long "The Tanya Tate Show" on Vivid Radio. This weeks topic I am inviting you to call in talk to me LIVE on Tuesday at 1pm PST, let me know are you a lover or a fucker? Call me LIVE 855-998-4843 / 855-99-VIVID. The Tanya Tate Show is aired every week on VividRadio.com and on Sirius XM channel 415.

After my radio I will be broadcasting on Valentine's Day a live "Ask Me Anything" vidcast via my YouTube channel (http://bit.ly/TanyaYT) to field questions from you for an hour long live stream.

Are you one of my YouTube 26,000 subscribers? You can see over 300 posted videos which have accumulated more than 3,000,000 views. The live stream is partially in recognition of reaching 400,000 followers on another social media platform Twitter Twitter.com/tanyatate. Big thank you if you follow me on any of my social media platforms!

Happy Valentines Day lovers!!

Kisses Tanya Tate xox